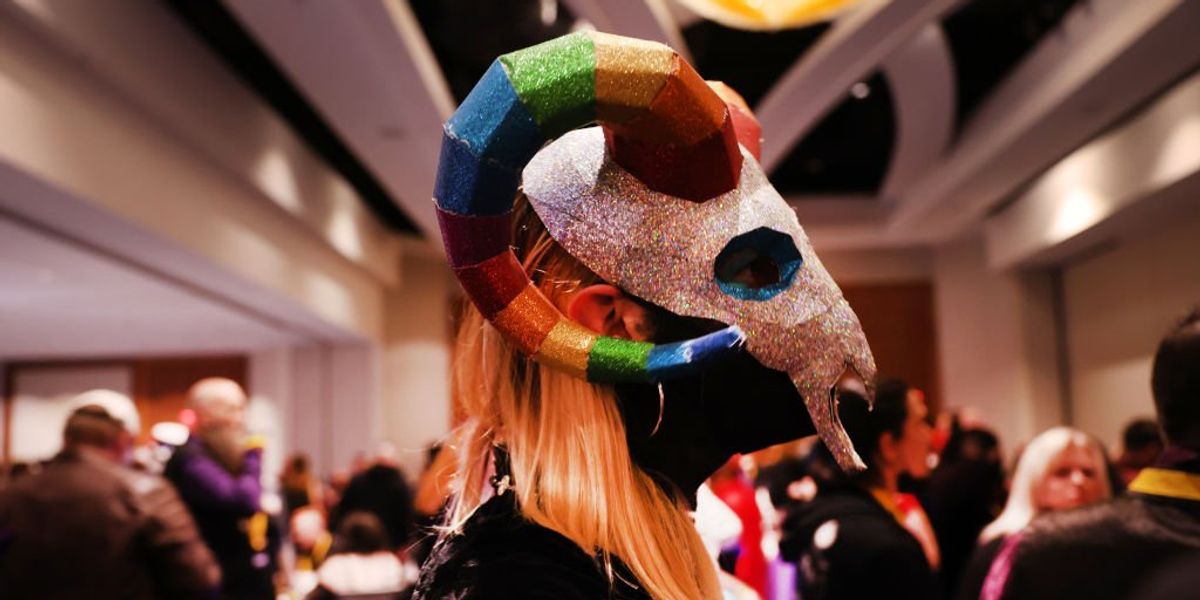 The Satanic Temple challenged Indiana's abortion ban last September. Like its titular hero, the activist group ultimately failed.
U.S. District Court Judge Jane Magnus-Stinson dismissed the group's lawsuit Wednesday, noting the "Satanic Temple's allegations fail to prove it has suffered any injury in fact" and that "mere indignation" did not qualify as injury.
Magnus-Stinson noted further that the group had "failed on all fronts" to meet its burden of proving causation and redressability, despite having been given ample opportunities to provide evidence and cure its "standing defects."
State Sen. Susan Glick (R) introduced Senate Bill 1 in July 2022. The legislation, which was ratified the next month, prohibits abortions except in cases of rape, incest, fetal abnormalities, or when the mother's life is at risk.
Despite the best efforts of the ACLU and Planned Parenthood to thwart the will of the people and a temporary block, the law went into force on Aug. 21, 2023. However, it still faced at least one more challenge.
In September 2022, the Satanic Temple filed a lawsuit against Republican Gov. Eric Holcomb and state Attorney General Todd Rokita.
The Satanic Temple is an atheistic leftist organization that has sought to ensure that women can legally have their unborn children killed by way of their "religious abortion ritual"; distributed satanic literature to children; publicly performed "unbaptisms"; held a demonization ceremony in protest of the canonization of the Catholic Spanish priest Junípero Serra; and erected statues of Baphomet on government property.
The temple also runs an online clinic out of New Mexico that distributes abortion drugs, which they've dubbed "Samuel Alito's Mom's Satanic Abortion Clinic."
The Satanic Temple, based in Massachusetts, alleged in its complaint that its pregnant members "believe the fetal tissue they carry in their uterus – from conception until viability – is part of their body and not imbued with any humanity or existence separate and apart from that of the Involuntarily Pregnant Woman herself."
According to the complaint, the pro-life law violates the Indiana Religious Freedom Restoration Act by preventing its female members from engaging "in the Satanic Abortion Ritual," a "destructive ritual" in which women are encouraged to read the group's tenets aloud while killing the children within them.
The group further claimed that S.B. 1 violated the Fifth Amendment by taking its members' uteri; the Fourteenth Amendment by discriminating against rape and incest victims who become pregnant; and the Thirteenth Amendment, likening pregnancy to slavery.
The activists sought in particular to provide mail-order abortifacients to its members in Indiana, of which there are allegedly over 11,000.
Judge Jane Magnus-Stinson agreed with Gov. Holcomb and Indiana Attorney General Rokita that the temple had failed to demonstrate injury in fact, causation, and redressability. After all, the Satanic Temple did not even operate an abortion clinic in the state and could point to no specific concrete instance in which the pro-life law had interfered with its infernal rituals.
"The Satanic Temple has failed to meet its burden to prove that there are actual or potential Indiana patients at all," wrote Magnus-Stinson.
The suit has been dismissed and the pro-life law remains in force.
Rokita stressed that this outcome constituted a big win for life and the rule of law, reported the City-County Observer.
"This lawsuit was ridiculous on its face, but this court decision is important because it sustains a pro-life law that is constitutionally and legally sound," said Rokita. "We Hoosiers continue to build a solid culture of life whether satanic cultists like it or not."
Like Blaze News? Bypass the censors, sign up for our newsletters, and get stories like this direct to your inbox. Sign up here!