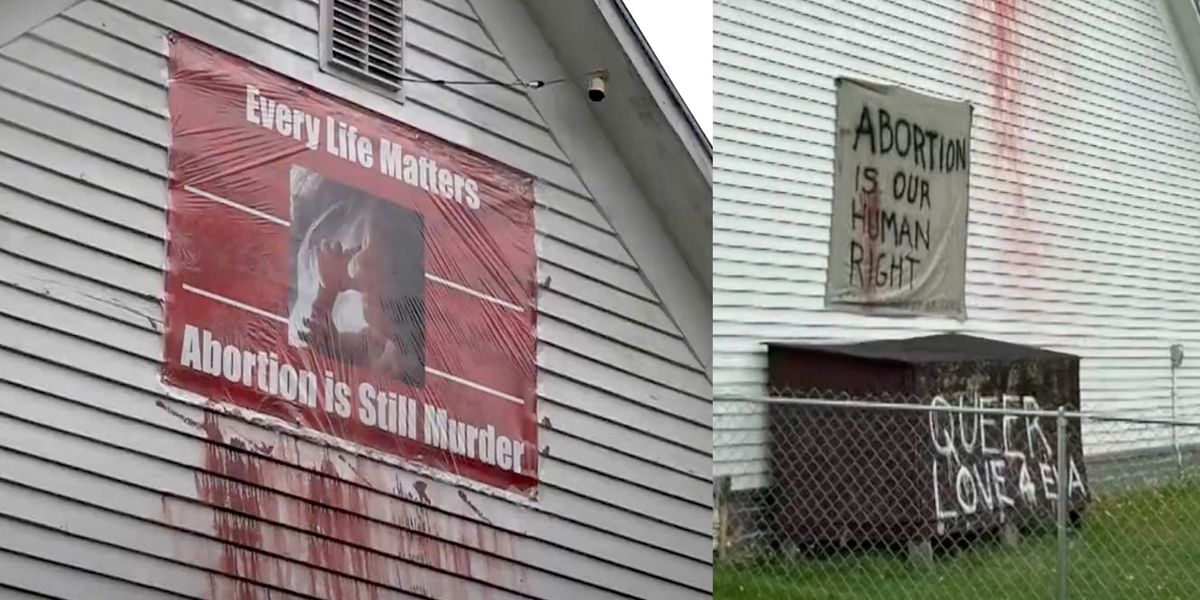 A pro-life sign at a church in Maine was vandalized, and members want the incident to be investigated as a hate crime against Christians.
The vandalism was discovered at the Second Baptist Church in the town of Palermo in Maine on Saturday evening.
The paint was tossed on a sign reading, "Every Life Matters," and "Abortion is Still Murder."
The vandals also wrote in paint two messages: "Abortion is our human right," and "Queer love 4 eva."
State Representative Katrina Smith, who is also a member of the church, called the vandalism an attack on the church.
"This is an escalation of violence against the church," she told WCSH-TV. "For someone to come out and vandalize their house of worship, it really is intimidation, asking them not to continue to worship in the way that they are."
The church has been vandalized previously in 2019 and also a week prior to the latest incident.
Smith said that she believes the incident would be considered a hate crime under Maine law.
"Well, to me, it's a hate crime. This is a group of young children, families, just local people, and they have done nothing to speak out against any of the issues right now," she added.
WCSH cited a Portland trial attorney who argued that the vandalism didn't necessarily interfere with the expression of religion by the congregants of the church.
Palermo Select Board Member Bob Kurek said the vandalism was not an appropriate way to express political disagreement.
"Everyone is entitled to their own opinion. And even if that opinion is a strong opinion, it does not give people who disagree with that opinion the right to vandalize property or destroy property."
Here's a local news report about the vandalism:
[embedded content]Vandalism of Waldo County church stirs conversation over hate crimeswww.youtube.com
Like Blaze News? Bypass the censors, sign up for our newsletters, and get stories like this direct to your inbox. Sign up here!